Participation in Motivational Program for Cancer patients
Introduction: Addlife foundation is a subsidiary of the Sterling Cancer group of hospitals in Ahmedabad. They had arranged a motivational program for cancer patients and had invited a well known speaker Dr Jitendra Adhia to speak on "Adding Years through Mind Power". The program was held on April 15, 2017 at the Ahmedabad Management Association. One of our devotees, Dr Raj Shah was also invited as a speaker to motivate the patients with spiritual aspects. The subject selected was "Healing through God's unlimited power". The talk was for 25 minutes. The program was attended by about 150 persons, only some of whom were cancer patients or their family members.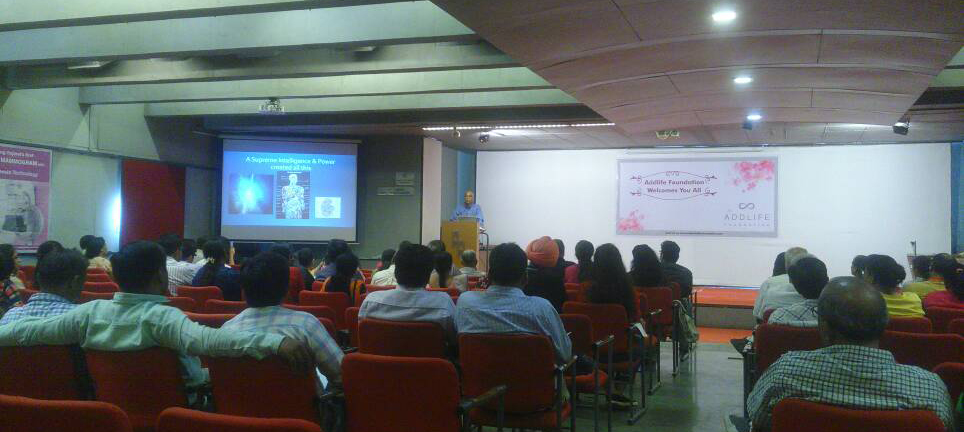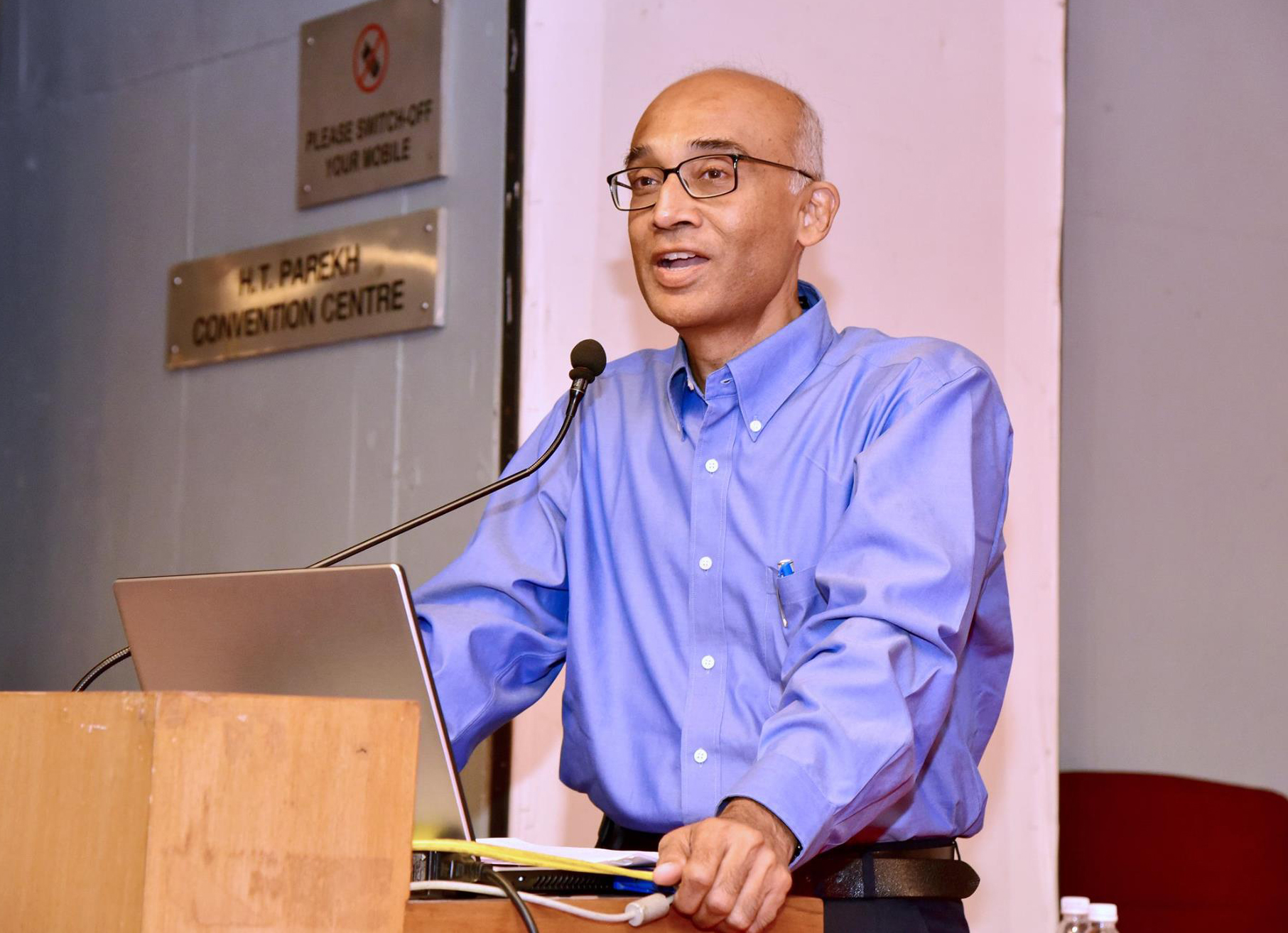 The program: Initially, there was a skit in which children conveyed the message that if you really believe in God, you must obey Him. Following this, Dr Adhia spoke for an hour on the power of the mind in aiding the healing process. He also explained about the power of visualisation and affirmations. A small talk was then given by a young girl who had survived an advanced cancer by the help of surgery, chemotherapy and the use of mind power.
This was followed by a talk by Dr Raj Shah. He started by saying that we would now talk about the Power that has given us such a powerful mind. He then spoke on the infinite powers of God and His creative intelligence. Guruji's quotes on healing through God's unlimited power were used.
He then spoke about how one could tap this power through
Following God's laws especially those related to health
Giving God your love and "all things shall be added unto thee".
Having Faith in God. Guruji's quote on faith was used – "Absolute unquestioning faith in God is the greatest method of instantaneous healing". He also spoke about the lesson that Guruji was taught in the Benaras hermitage about cutting through the chains of agency and perceiving the Single Cause.
The talk concluded with the quote "There is a power that will light your way to health, happiness, peace and success, if you will but turn toward that Light".
This was followed by a period of silent prayer concluding with a prayer to God to manifest His healing light in our bodies, minds and souls.
Distribution of Complimentary copies of HTL books: A counter had been arranged outside where some of the HTL books in English and Gujarati were displayed. YSDK devotees were present at the counter and visiting cards of our Dhyana Mandir were also kept there.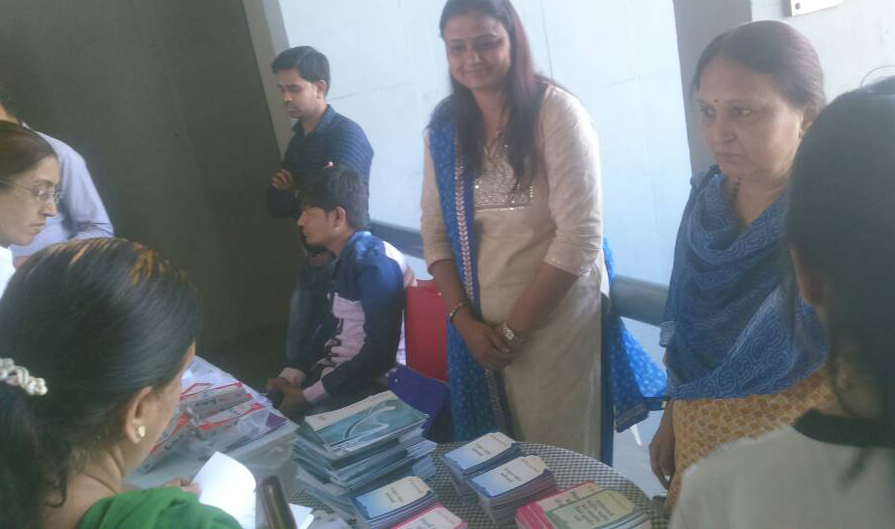 Conclusion: All in all, it was a unique experience for YSDK to see slides of Guruji's quotes, to see a slide of His picture and see His prayer format being used in a general public forum. The whole atmosphere seemed to have changed as the Master of Ceremonies commented at the end that it felt as if we were walking out of a Mandir!