About Ahmedabad Kendra
Yogoda Satsanga Society of India (YSS) was founded by Sri Sri Paramahansa Yogananda in 1917. The mission of YSS is to make available to all the ancient scientific teachings, and meditation techniques of Kriya Yoga for achieving all-round success, well-being, and a direct personal experience of God. YSS has more than 200 centers across India to help all Truth-seekers to experience the power of group meditations and to share in spiritual fellowship. A meditation group was first established in Ahmedabad on the auspicious day of Dusshera on October 12, 1967 at the ...
News and Recent Activities View All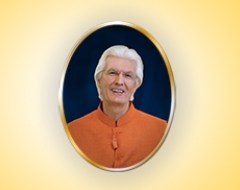 An Interview With Swami Chidananda Giri
Sri Sri Swami Chidananda Giri, president and spiritual head of YSS/SRF, was interviewed by an English newspaper, "The Pioneer," on various important issues affecting different strata of society...
Read More
Online Inspirational Satsanga: "Finding God in Family Life"
In this talk, Self-Realization Fellowship sannyasi Swami Ishtananda Giri shares wisdom from the teachings of Paramahansa Yogananda on how cultivating pure love and friendship in family life can lead...
Read More
SUBSCRIBE FOR UPDATES AND NEWS
You can now subscribe to receive the latest updates, happenings and events from Ahmedabad Dhyana Kendra