About Ahmedabad Kendra
Yogoda Satsanga Society of India (YSS) was founded by Sri Sri Paramahansa Yogananda in 1917. The mission of YSS is to make available to all the ancient scientific teachings, and meditation techniques of Kriya Yoga for achieving all-round success, well-being, and a direct personal experience of God. YSS has more than 200 centers across India to help all Truth-seekers to experience the power of group meditations and to share in spiritual fellowship. A meditation group was first established in Ahmedabad on the auspicious day of Dusshera on October 12, 1967 at the ...
News and Announcements View All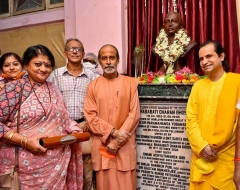 Kolkata Institution Confers Civic Honour on Father of Paramahansa Yogananda
On October 19, 2020, the S.E., S.E.C & E. Co. Railways Employees' Co-operative Credit Society dedicated a bronze bust of Bhagabati Ghosh in a ceremony at the Society's headquarters in the Garden...
Read More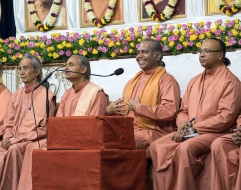 All Group Activities Cancelled Until Further Notice
All group activities at YSS Ashrams, Kendras, Mandalis, and Retreat Centres will not be held. ...
Read More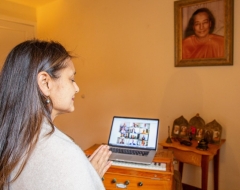 NEW: Thursday YSS sannyasi-led meditations in different Indian languages every week
YSS sannyasis will conduct the regularly scheduled Thursday YSS sannyasi-led meditation in new Indian languages each week. In addition to Hindi, the new languages included on the calendar are Telugu,...
Read More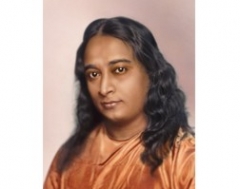 Insight and Guidance From Paramahansa Yogananda`s Talks and Writings
Yoga teaches that where God is, there is no fear, no sorrow. The successful yogi can stand unshaken midst the crash of breaking worlds. — ...
Read More
SUBSCRIBE FOR UPDATES AND NEWS
You can now subscribe to receive the latest updates, happenings and events from Ahmedabad Dhyana Kendra