Ahmedabad Dhyan Kendra devotees were indeed very privileged to have Swami Smarananandaji and Brahmachari Nischalanandaji with them on 15th January 2017.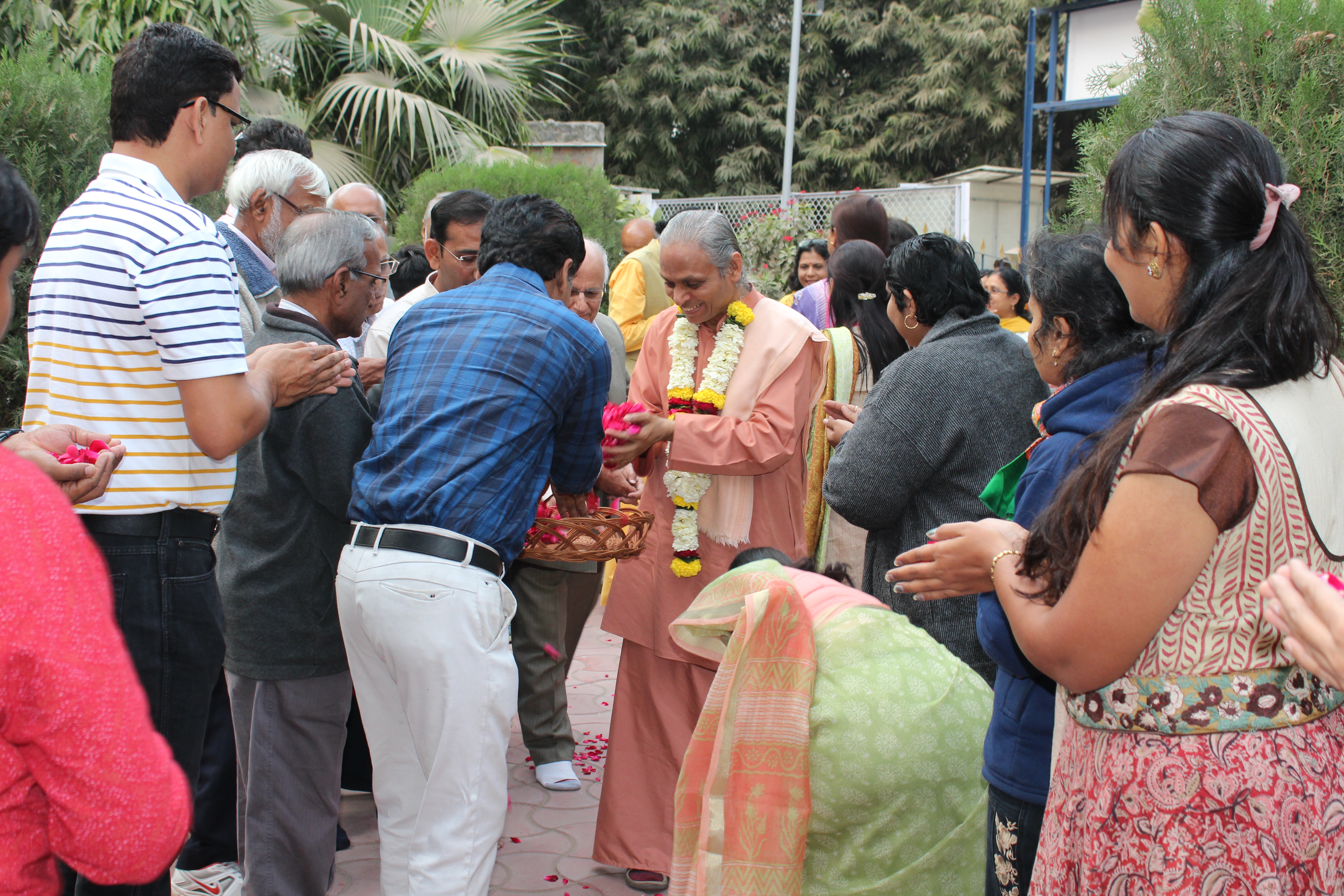 From the month of December regular announcements were made in the Kendra regarding Swamiji's visit to Ahmedabad. It was also decided to host a fellowship dinner for this occasion.
The devotees started arriving early to the centre and they were quietly ushered into the hall. Around 250 devotees attended the function. Swamiji and Brahmachariji arrived at the centre at 5.15 pm.
Devotees warmly welcomed and greeted them with garlands and rose petals.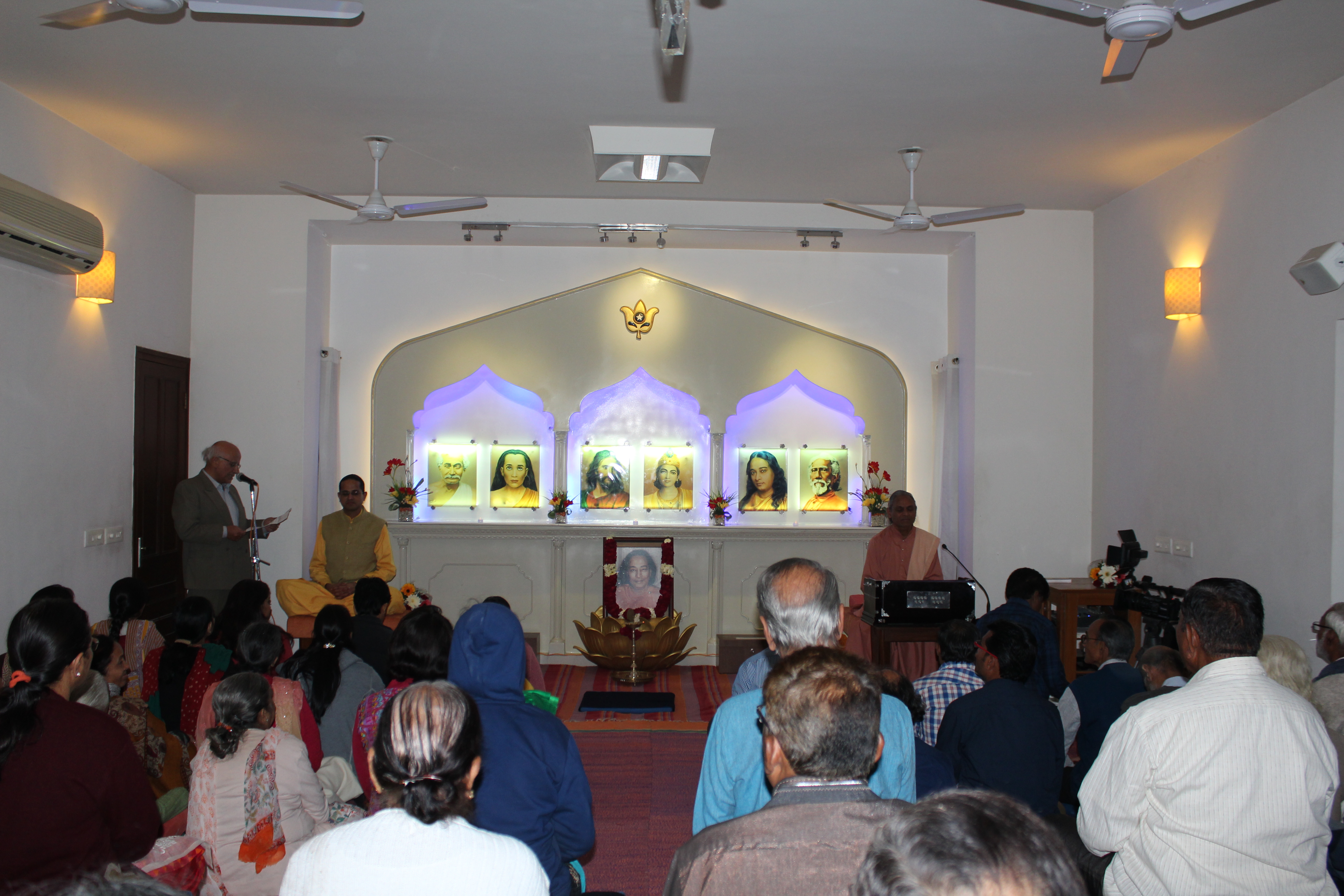 In the meditation hall Mr Khazanchi addressed the devotees by giving a brief introduction of Swami Smarnanandji, as many new devotees were present.
The downstairs and upstairs halls were packed.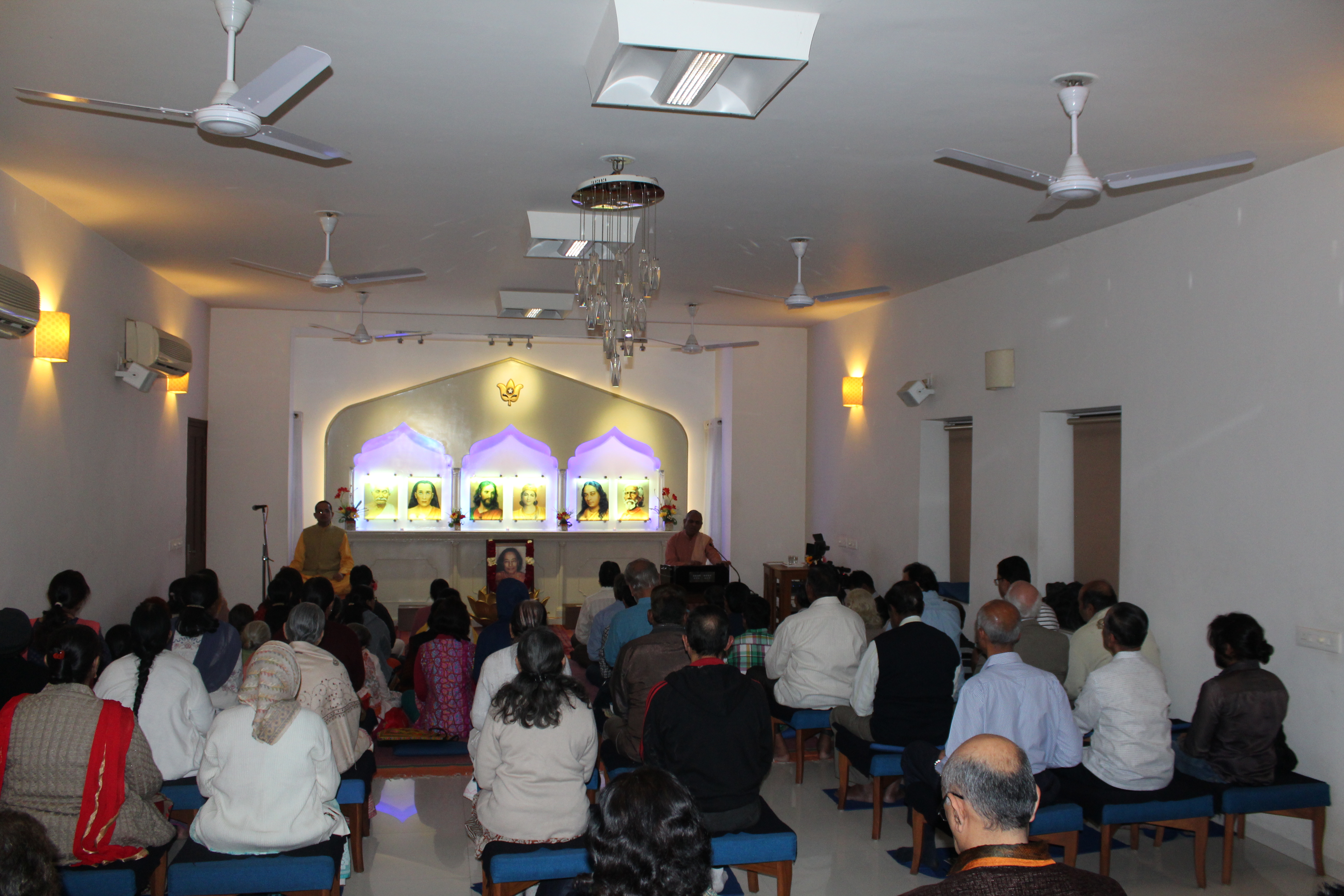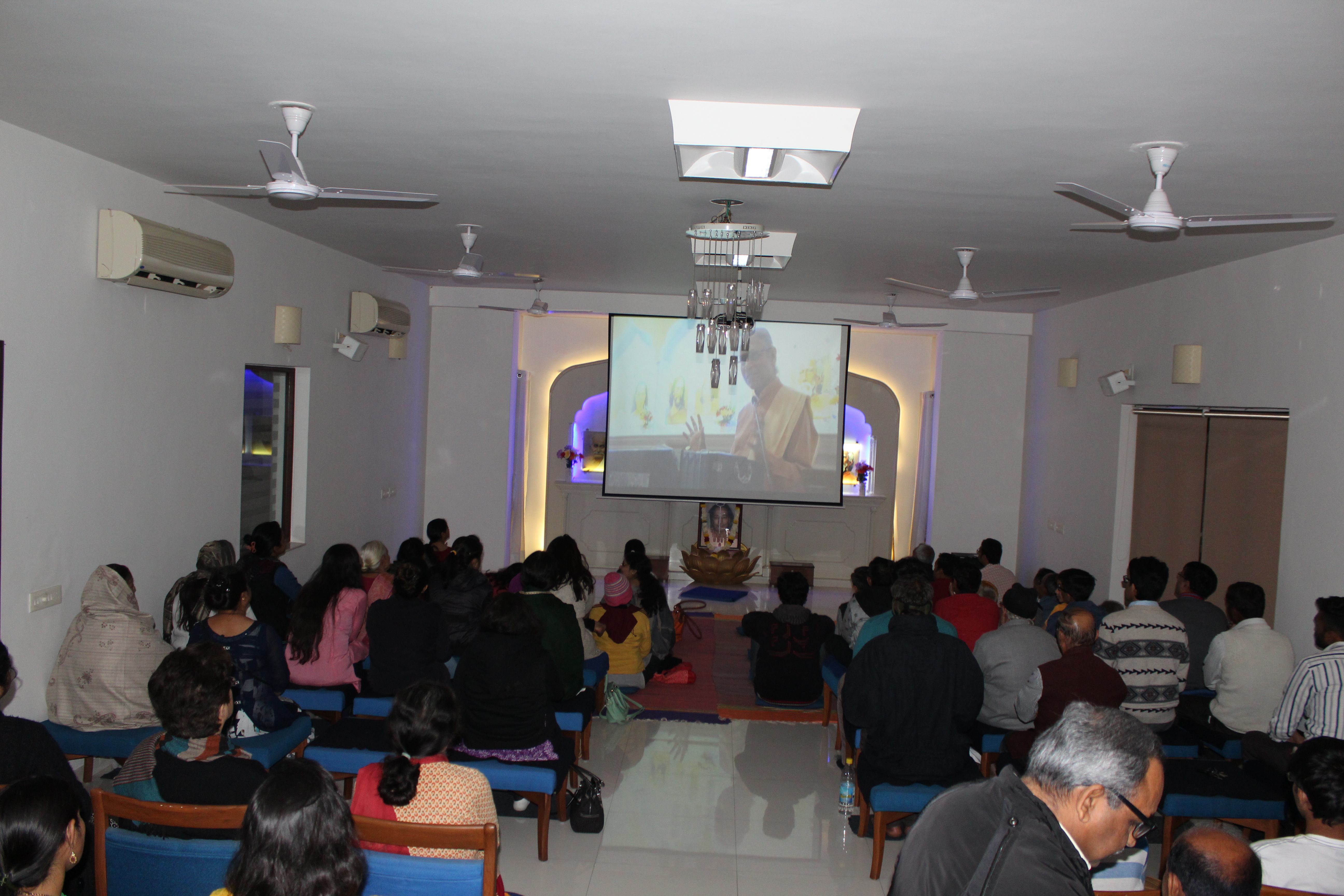 Swamiji started the satsanga with an opening prayer to God and Gurus followed by 40 minutes of meditation.
He then gave a wonderful talk on "Balance In Life." He beautifully covered all the spheres of life by giving lucid examples and stories.This made a very powerful impact on all the listeners.The satsanga ended with a closing prayer.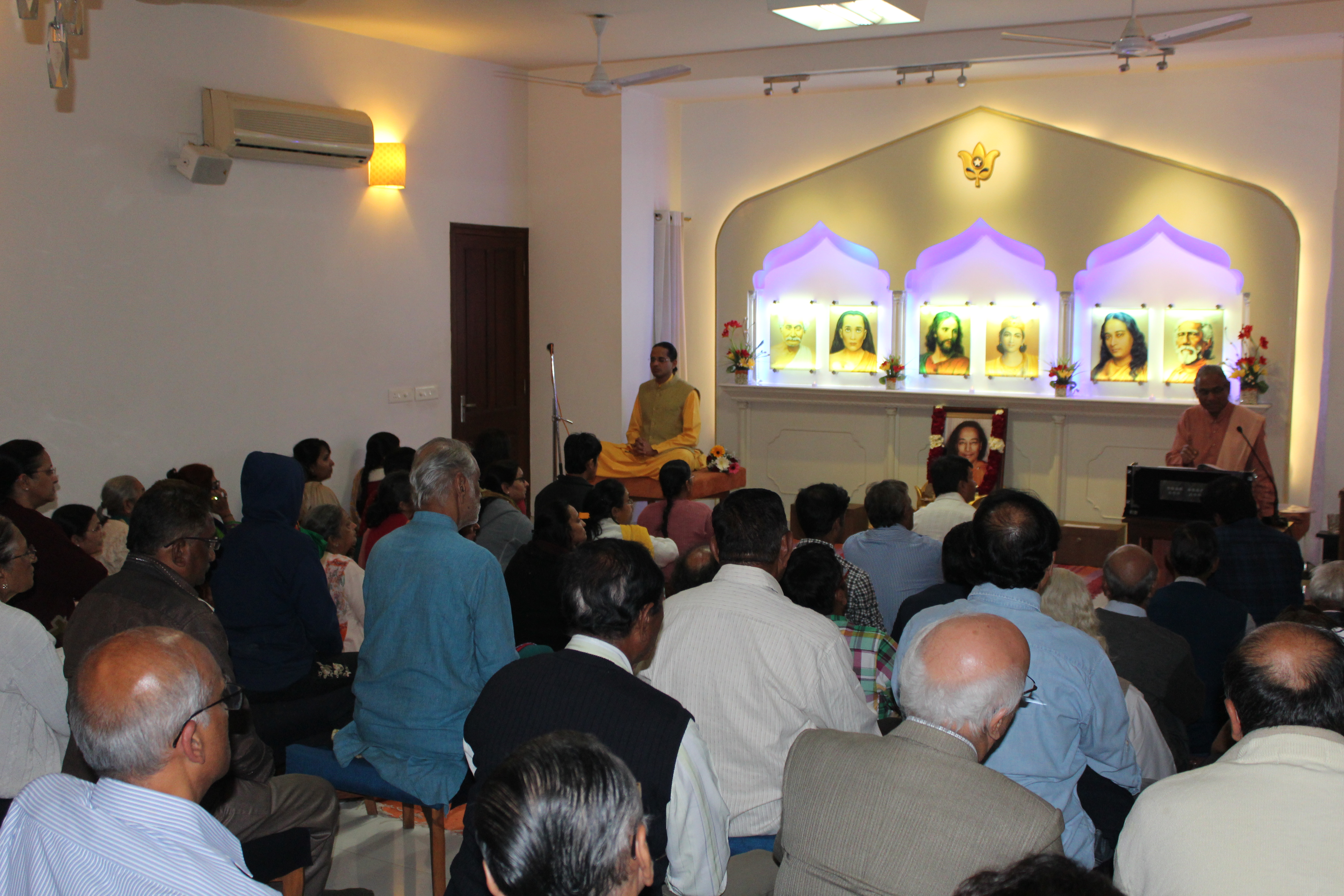 The fellowship dinner started at 7.30 pm after the meditation. The devotees were very happy to informally interact with Swami Smarananandaji and Brahmachari Nischalanandaji.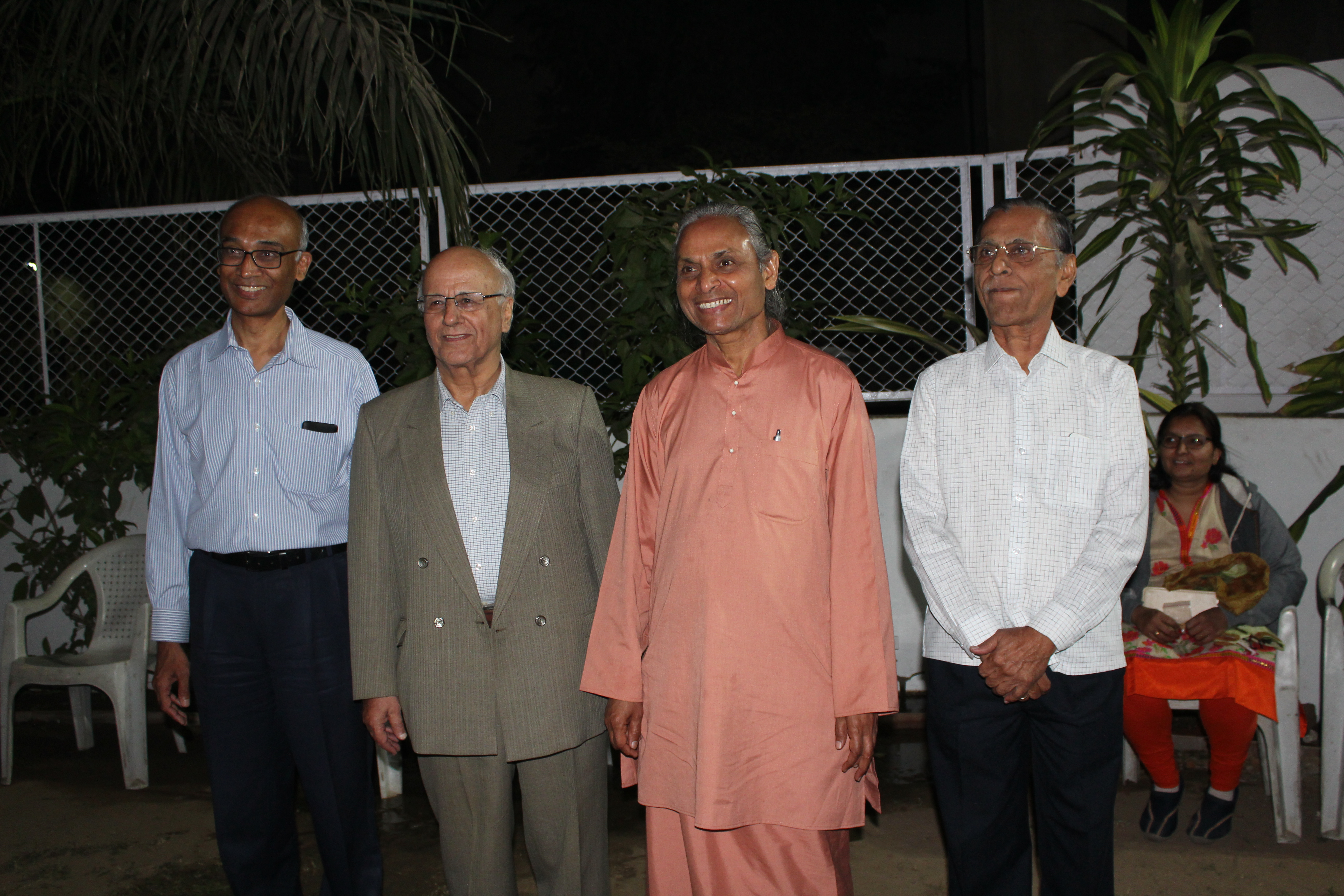 Brahmachari Nischalanandaji was available for both counselling and kriya checkup.
The faces of devotees glowed with joy and peace.