The auspicious day of Guruji's Birthday is always eagerly awaited by all devotees. This being a centenary year of YSS the joy and enthusiasm was naturally manifold.
Preparations for Gurudeva's Birthday Celebrations
On 4th January volunteers began the day by cleaning the whole centre. The entire book room was prepared for the book sale, as we were to offer a 25% discount on all YSS Publications and CDs and DVDs starting from January 5, 2017 till March 22, 2018.
The whole centre was beautifully decorated with fresh flowers and luminous lights. The acoustic equipment was tested and kept ready for the event.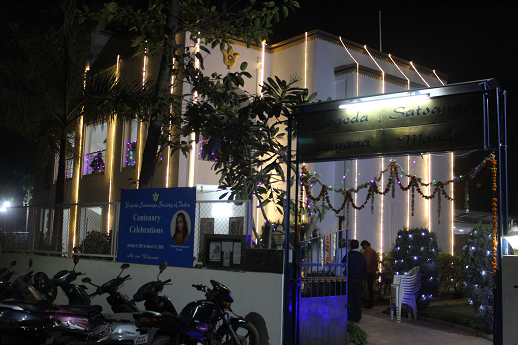 Gurudeva's Birthday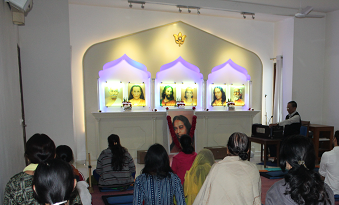 On the morning of 5th January our beloved Gurudeva's Birthday we had a morning meditation from 8.00 am - 9.30 am. Around 120 devotees attended the morning meditation.
Charity Work
YSDK Ahmedabad decided to host Charity Event on this holy day. After meditation at 10.30 am in the morning there was a bhandara for 300 students (boys and girls of Blind People's Association.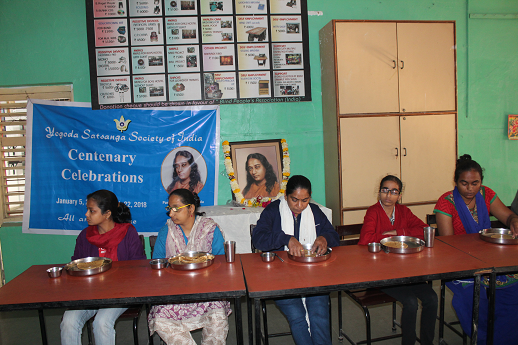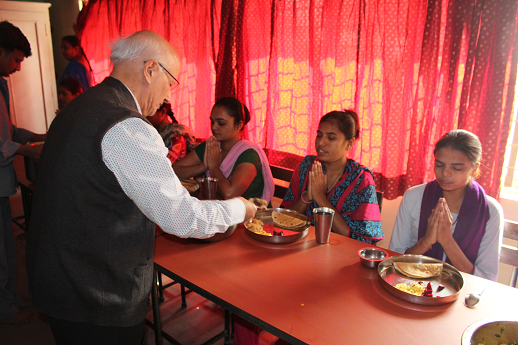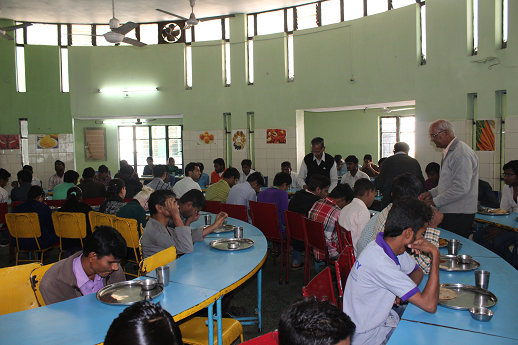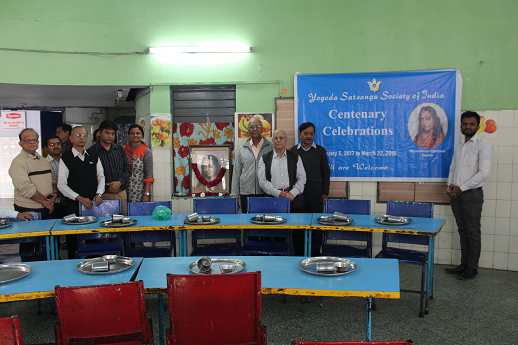 Devotional Service
In the evening a devotional service was held from 6.30 pm - 8.00 pm. The meditation hall was charged with the beautiful vibrations of peace and love and blessings of Gurudeva. About 200 devotees attended this service. After meditation, we shared a fellowship dinner with all the devotees present for the occasion.
Like every year, this year also on 8th January 2017 on Sunday following Gurudeva's birthday, a 6 hrs long meditation (from 8.00 am - 2.00 pm) was held.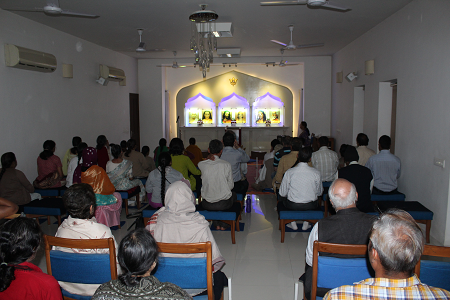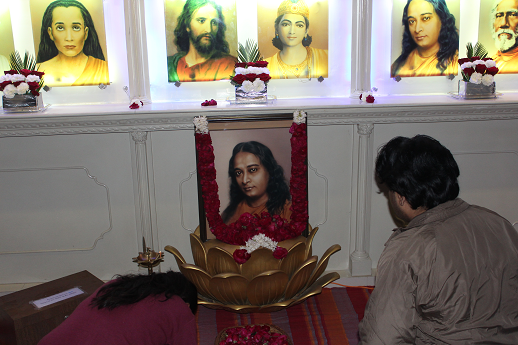 Book Sale:
The devotees responded well to the offer of 25% discount and took full benefit of it.