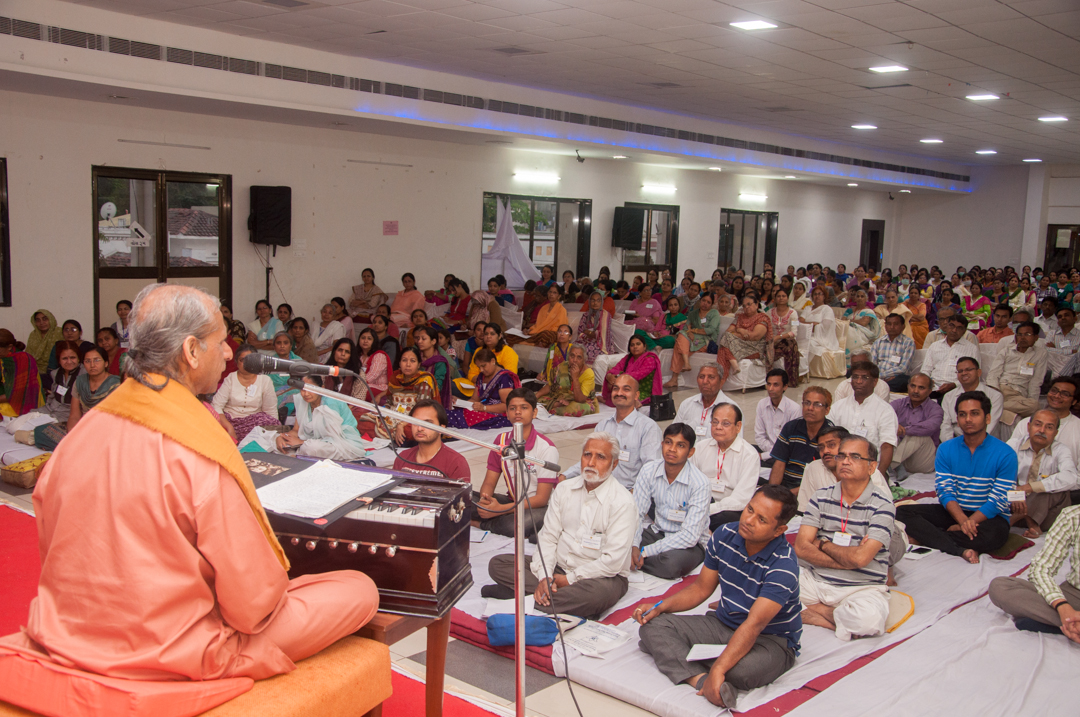 Swami Suddhananda Giri along with Brahmachari Dhairyananda and Sheelananda visited Ahmedabad to conduct a spiritual programme during February 27 - March 1, 2015. Ahmedabad Dhyana Kendra devotees were eagerly and joyously waiting for this opportunity to serve God and Guruji's blessed work.
The program included the public release of the Hindi translation of Mejda, and a public talk by Swami Suddhananda Giri. Mejda is a book written by Guruji's brother Sri Sananda Lal Ghosh, and it beautifully describes Guruji's early years as a youth and contains a lot of fascinating stories about him regarding those early years.The release of this book in Hindi has warmed the hearts of Hindi speaking devotees all over India.
The book release function was presided over by hon'ble Justice Sri Kshitij R. Vyas, who was the former Chief Justice of Mumbai High Court.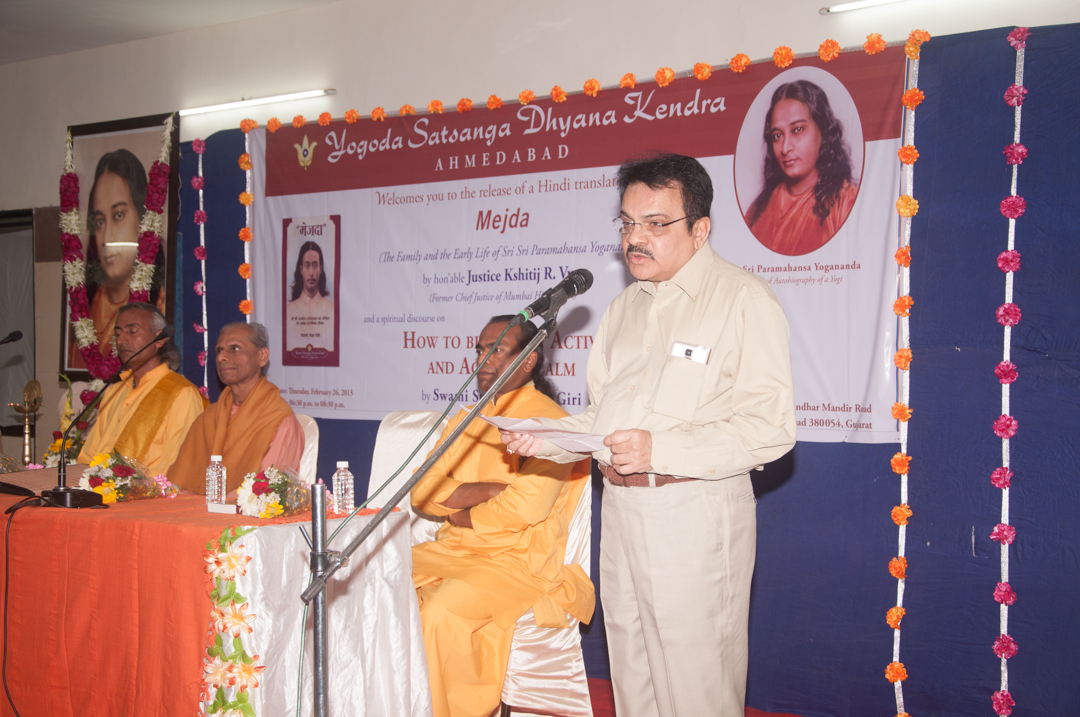 The public function was well received by both devotees and the general public.
The three day programme was a memorable event for all. Around 350 devotees attended the function. YSS sanyasis conducted daily group meditations, counselling sessions, held satsangas, and reviewed the techniques of meditation. A video show on Guruji was shown to all.
Food was kept simple and was liked by all. A book stall was setup to make Guruji's YSS publications available for all visitors.
Devotees enthusiastically participated in all the group activities and greatly benefited from the retreat. The event was successful because of the joyous and untiring efforts of the volunteers along with the blessings of God and Gurus.