Distribution of Sewing machines in Koth village on March 12, 2017
Preliminary survey: Koth village is about 65 kms away from Ahmedabad. Through a contact who lives in the village, a list of 6 families was prepared consisting of economically weaker sections where there was at least one person who was trained in sewing and could thereby increase the family income through this work. A visit was made to the village by Dr Raj Shah and Kartik Vyas to confirm the genuiness of the needy families. In addition, another person living in the same village and known to Kartik Vyas was contacted to doubly ensure the appropriateness of the planned distribution.
Purchase of sewing machines: Through Mr Khazanchi, a supplier of sewing machines was contacted and an order was placed for six foot operated machines of good quality costing Rs 6600 each. In addition, it was felt that providing motorised machines would improve efficiency as also provide better quality work in less time. The additional cost would be about Rs 3600/ which was felt by the committee to be worthwhile. The supplier was asked to deliver the machines to a Krishna temple in the village.
Distribution: On 12 March, 10 devotees went to the village where the distribution had been planned. The recipients had already gathered there outside the Krishna temple. The YSS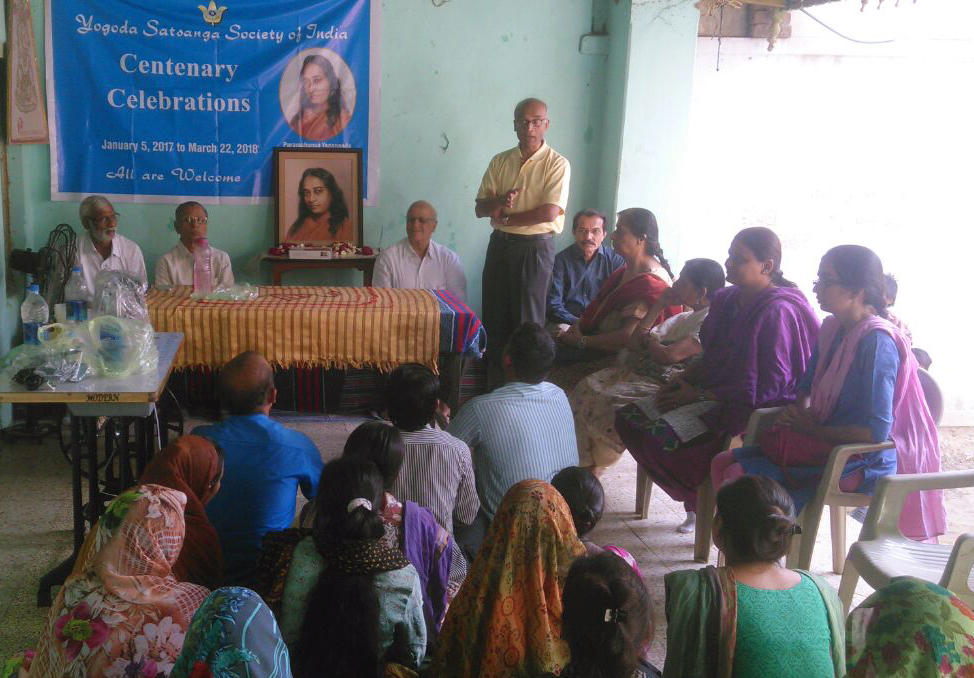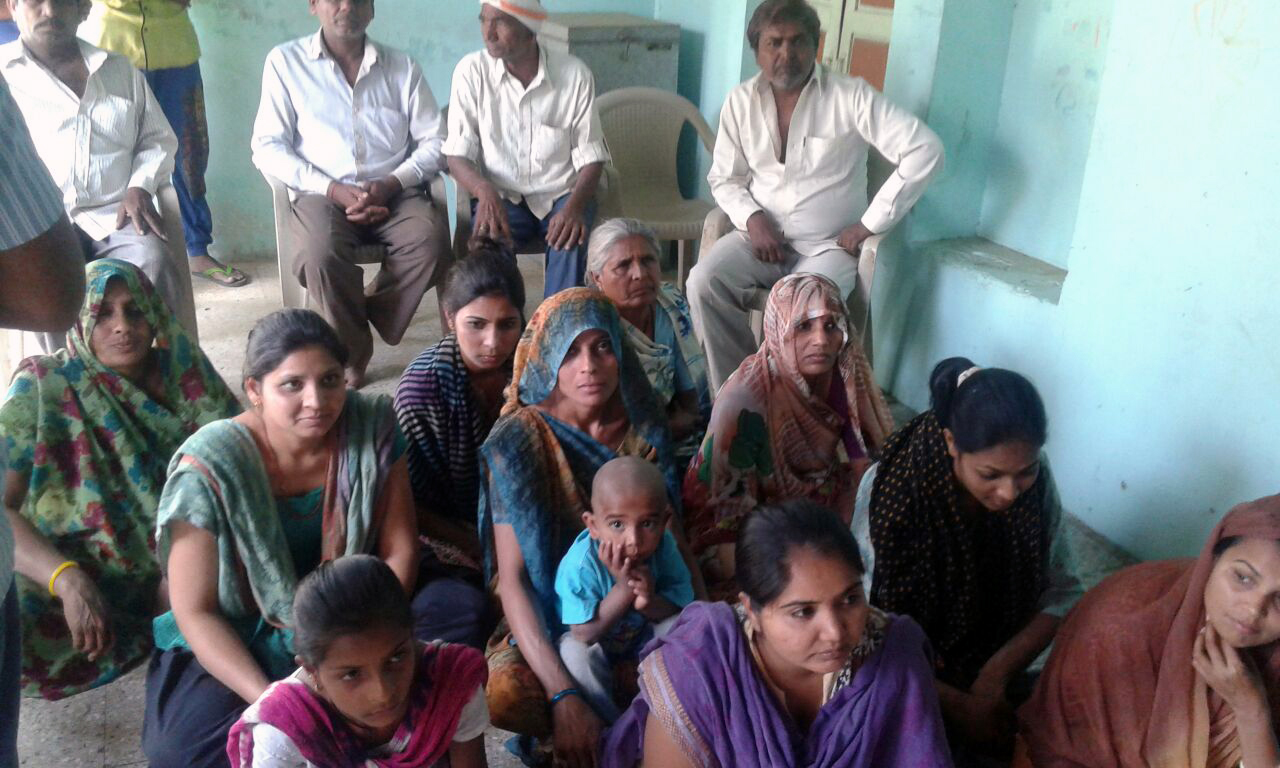 Centenary banner was put up and Guruji's large picture was placed beneath it. After lighting agarbatti, prayer was led by Jagdishbhai after which there was silent meditation for five minutes. Dr Raj Shah then gave a brief introduction about YSS, Guruji and the primary aims of our organisation. This was followed by a brief talk by Jagdishbhai after which the distribution was done. Each recipient was called forward and the machine was formally handed over. The names of the recipients were as follows: 1) Dipikaben Rameshbhai 2) Shardaben Sagarbhai 3) Chetnaben Kuberbhai 4) Ranjanben Jayantibhai 5) Kailasben Hareshbhai 6)Jyotsnaben Kiritbhai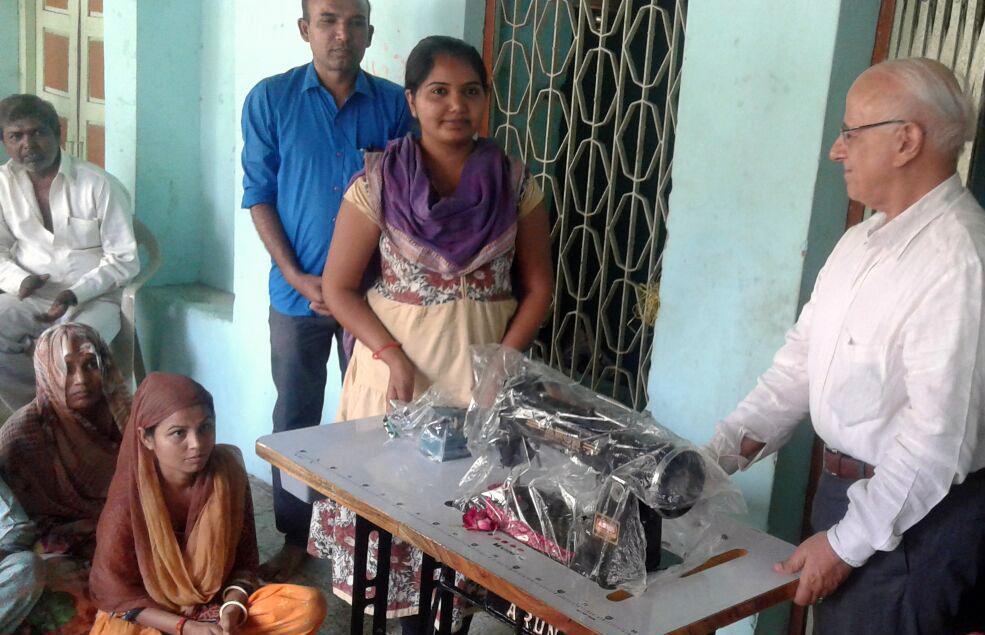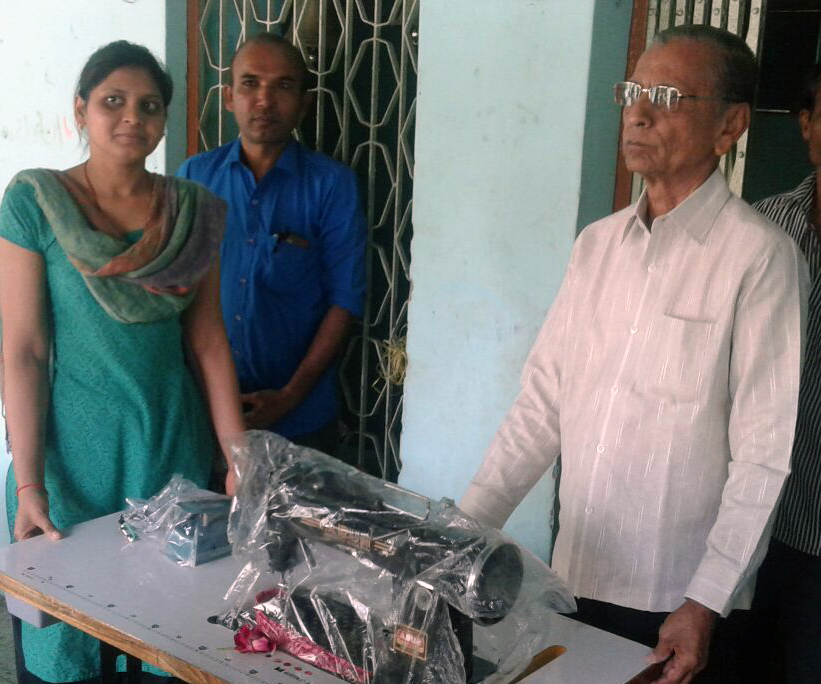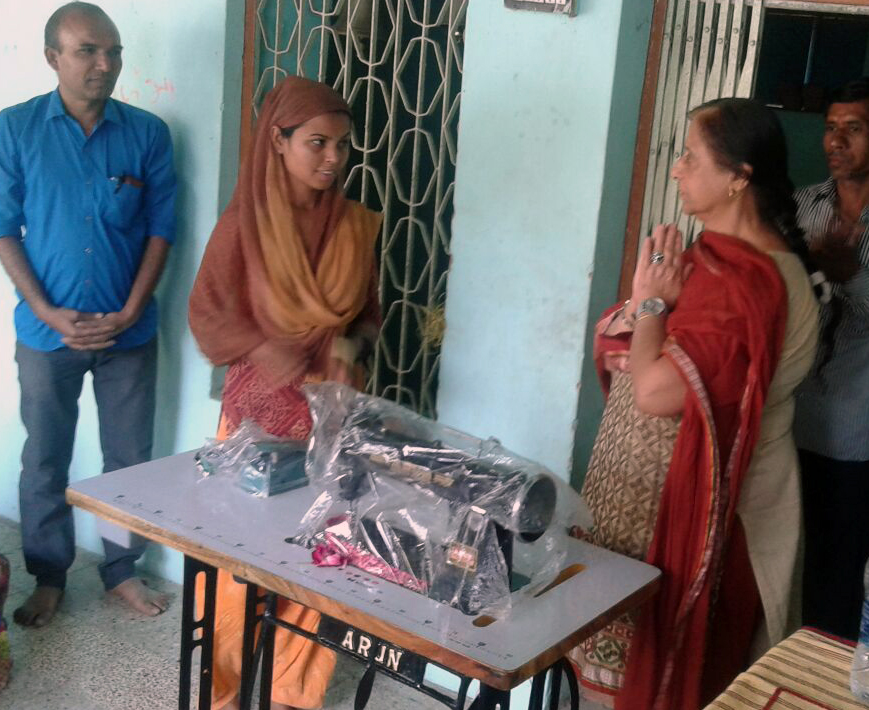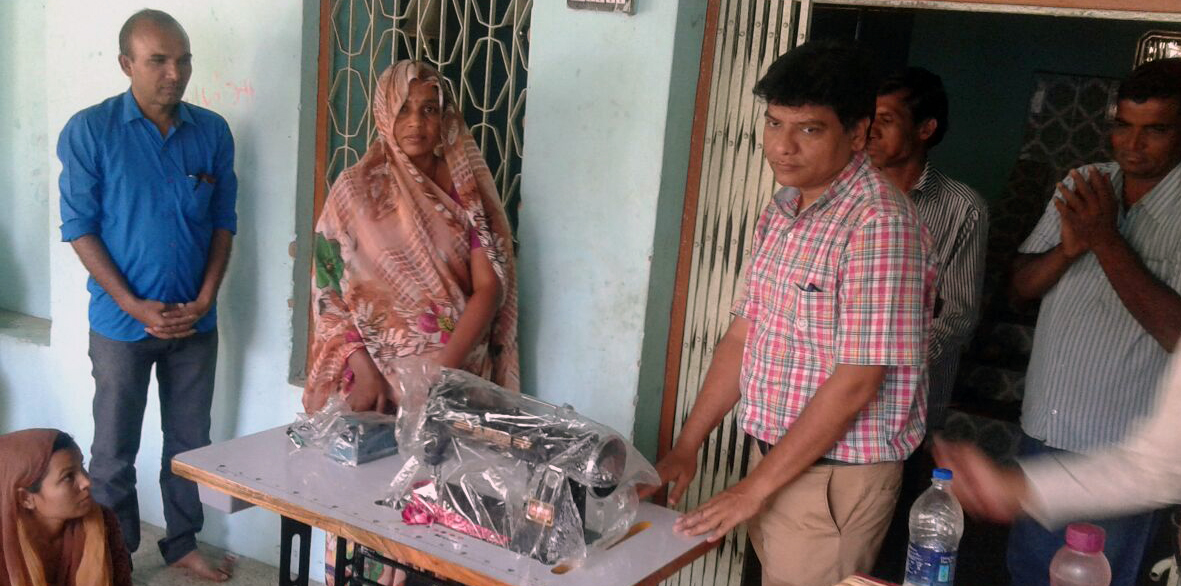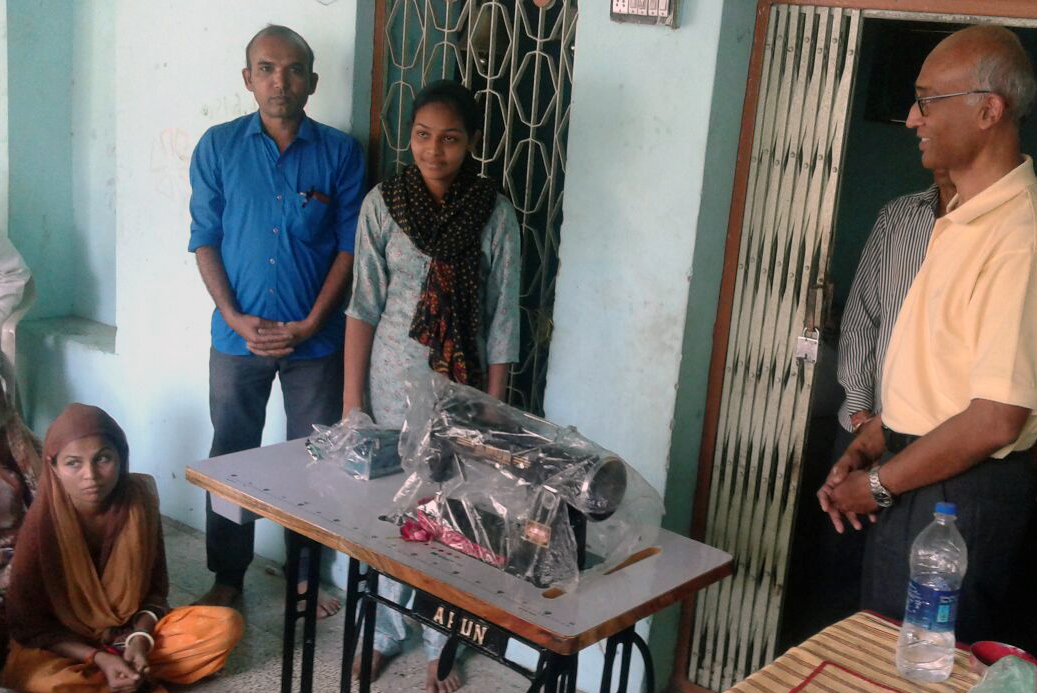 Interest shown by the villagers for Guruji's teachings:
At the end of the distribution, some of the villagers wanted to know more about the teachings and meditation and hence we shared some basics with them. They also expressed a desire to read about Guruji's writings and one person also wished to subscribe to the Lessons. We promised to send them the necessary literature and some of the "How to Live" books.
Everyone left with a great sense of satisfaction at having tried to reach out to others in need as well as sharing about Guruji with others.